Your Extra Attic - Acworth Georgia
Climate Controlled & Non-Climate Controlled Storage Unit
Highway 92 Storage, LLC D.B.A. Your Extra Attic Acworth
5534 Hwy 92 Acworth, GA 30102
(770) 796‑4937
Office Hours
Sunday
Closed
Monday - Friday

9:00 AM

-

6:00 PM

Saturday

9:00 AM

-

5:00 PM
Access Hours
Sunday - Saturday

6:00 AM

-

9:00 PM
| Size | Unit Details | Price | |
| --- | --- | --- | --- |
| | Self-Storage, Drive-Up, Inside | | |
| | | | |
| | Self-Storage, Drive-Up, Inside | | |
| | Self-Storage, Drive-Up, Inside | | |
| | | | |
| | | | |
| | | | |
| | Self-Storage, Drive-Up, Climate-Bonus | | |
| | | | |
| | Self-Storage, Drive-Up, Climate-Bonus | | |
| | | | |
| | Self-Storage, Drive-Up, Inside | | |
| | Self-Storage, Drive-Up, Inside | | |
| | Self-Storage, Drive-Up, Inside | | |
| | Self-Storage, Drive-Up, Climate-Bonus | | |
| | Self-Storage, Drive-Up, Inside | | |
| | Self-Storage, Drive-Up, Inside | | |
| | Self-Storage, Drive-Up, Outside | | |
| | Self-Storage, Drive-Up, Inside | | |
| | Self-Storage, Drive-Up, No-Climate-Bonus | | |
| | Self-Storage, Drive-Up, No-Climate-Bonus | | |
| | Self-Storage, Drive-Up, No-Climate-Bonus | | |
| | Self-Storage, Drive-Up, No-Climate-Bonus | | |
| | Self-Storage, Drive-Up, No-Climate-Bonus | | |
| | Self-Storage, Drive-Up, Climate-Bonus | | |
| | Self-Storage, Drive-Up, Inside | | |
| | Self-Storage, Drive-Up, Climate-Bonus | | |
| | Self-Storage, Drive-Up, Climate-Bonus | | |
| | Self-Storage, Drive-Up, No-Climate-Bonus | | |
| | Self-Storage, Drive-Up, Inside | | |
| | Self-Storage, Drive-Up, Outside | | |
| | Self-Storage, Drive-Up, No-Climate-Bonus | | |
| | Self-Storage, Drive-Up, Outside | | |
| | Self-Storage, Drive-Up, No-Climate-Bonus | | |
| | | | |
| | Self-Storage, Drive-Up, Climate-Bonus | | |
| | Self-Storage, Drive-Up, Inside | | |
| | Self-Storage, Drive-Up, Inside | | |
| | Self-Storage, Drive-Up, Climate-Bonus | | |
| | Self-Storage, Drive-Up, Inside | | |
| | Self-Storage, Drive-Up, Inside | | |
| | | | |
| | Self-Storage, Drive-Up, Climate-Bonus | | |
| | | | |
| | | | |
| | | | |
| | Self-Storage, Drive-Up, Climate-Bonus | | |
| | Self-Storage, Drive-Up, Climate-Bonus | | |
| | Self-Storage, Drive-Up, Inside | | |
| | Self-Storage, Drive-Up, Inside | | |
| | | | |
| | Self-Storage, Drive-Up, Climate-Bonus | | |
| | | | |
| | Self-Storage, Drive-Up, Inside | | |
| | Self-Storage, Drive-Up, Inside | | |
| | | | |
| | | | |
| | Self-Storage, Drive-Up, Climate-Bonus | | |
| | | | |
| | Self-Storage, RV-Boat-Vehicle-Parking | | |
| | Self-Storage, RV-Boat-Vehicle-Parking | | |
| | Self-Storage, RV-Boat-Vehicle-Parking | | |
| | | | |
| | | | |
| | | | |
| | | | |
| | | | |
| | | | |
| | | | |
| | | | |
| | Self-Storage, Drive-Up, Climate-Bonus | | |
| | | | |
| | | | |
| | | | |
| | | | |
| | Self-Storage, Drive-Up, Climate-Bonus | | |
| | | | |
| | | | |
| | | | |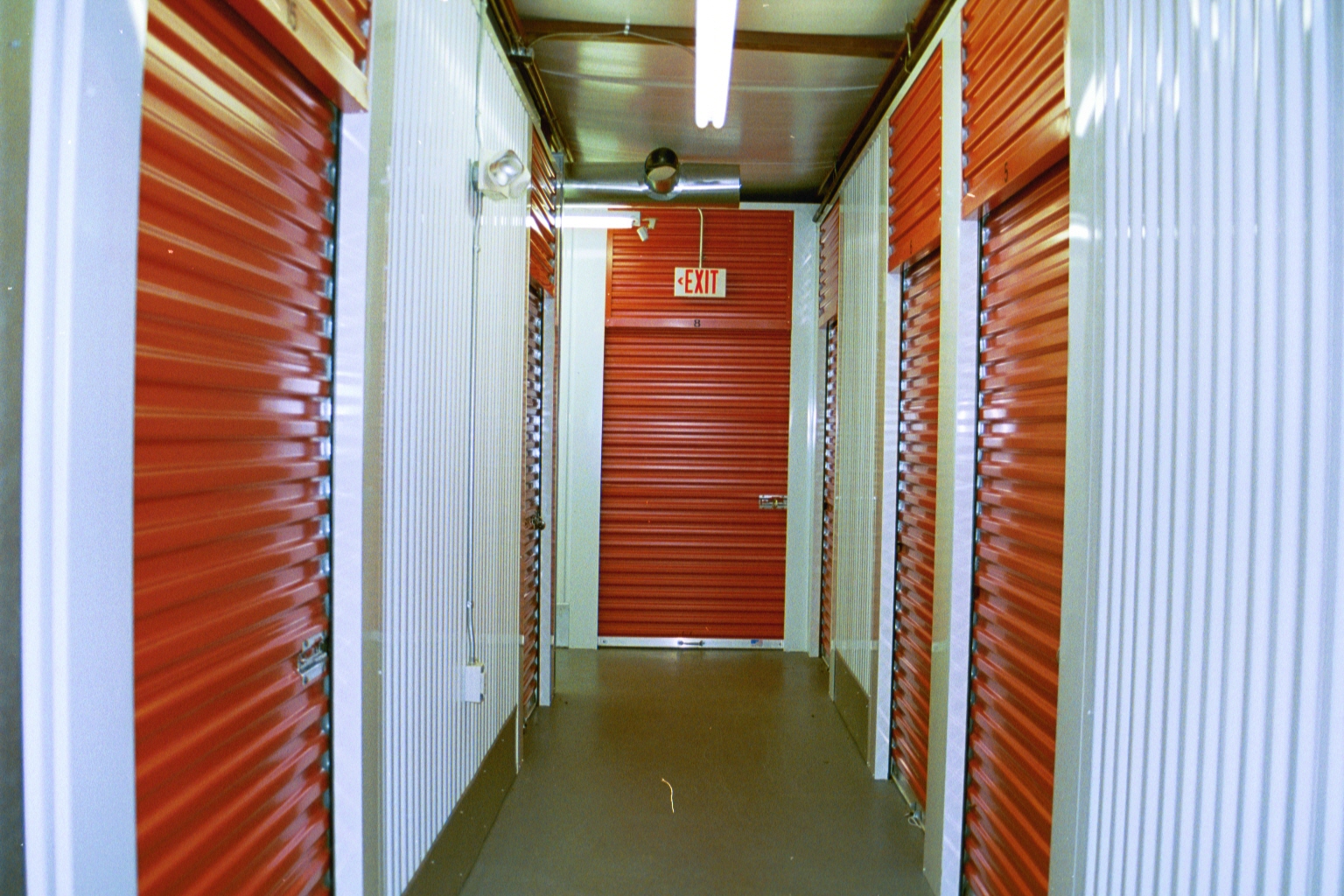 Self Storage Units in Acworth, GA 30102
Your Extra Attic - Acworth Georgia is a state-of-the-art self storage facility in Acworth, GA. With us, you can take advantage of climate controlled units and non-climate controlled units which are both secure and affordable options. Climate controlled units are ideal if you intend to store environmentally sensitive items such as electronics, furniture, and other household items. Non-climate units are perfect for bulk or boxed items that aren't as susceptible to temperature damage. In addition, we offer uncovered parking storage for RV, boats, and vehicles.
The facility is fully secure and safe with perimeter fencing, controlled gate access, 24 hour video surveillance, on-site management, and security who monitor the facility 24/7. For our customers' convenience, we offer drive-up accessible standard units, online bill pay, and affordable U-Haul rentals. When you need boxes and storage supplies, stop by the office to purchase what you need.
Check Out What Our Customers Are Saying
"
"
Henrietta hutton
on 05/10/2019
Good staff. Nice storage room. Very secure. Move in was easy.
"
"
Secure storage. I've had a unit here for 5 years
"
"
Mr Robin was very helpful and kind. He help me with choosing the right units the discounts that comes with it and also he allows me to have 24 hours access for three days in order to get my stuff to the storage. I strongly recommend Mr Robin for your need in storage.
Your Extra Attic - Acworth Georgia is conveniently located on Highway 92, easily accessible via Bells Ferry, Wade Green Road, and Woodstock Road. Find us in between Furtah Preparatory School, Acworth Collision Center, and the United States Postal Service. If you're a college student at Kennesaw State University, our facility is 10 minutes away.
Facility Amenities
RV, Car, and Boat Parking
Head southeast on S Main St toward Lemon St

Turn left onto Cowan Rd

Continue onto GA-92 N

Your Extra Attic - Acworth Georgia will be on the right
Head south on Main St toward Towne Lake Pkwy

Turn right onto Dupree Rd

Turn left onto Bascomb Carmel Rd

Turn right to stay on Bascomb Carmel Rd

Slight right onto GA-92 S/Alabama Rd NE

Make a U-turn at Seminole Way

Your Extra Attic - Acworth Georgia will be on the right
Head east on J.O. Stephenson Ave toward S Main St

Turn left at the 1st cross street onto N Main St

Turn right onto Moon Station Rd

Turn right onto Jiles Rd

Turn left after Hardee's Red Burrito (on the right)

Turn right onto Woodstock Rd NW

Turn right onto GA-92 N

Your Extra Attic - Acworth Georgia will be on the right
From Kennesaw State University:
Head north on Frey Rd

Turn left onto George Busbee Pkwy NW

Slight right toward Wade Green Rd

Continue onto Wade Green Rd

Turn left onto GA-92 S

Make a U-turn at Seminole Way

Your Extra Attic - Acworth Georgia will be on the right