Your Extra Attic Lower Roswell, LLP
4730 Lower Roswell Road Marietta, GA 30068
(770) 796-4887
Office Hours
Sunday
Closed
Monday - Friday

9:00 AM

-

6:00 PM

Saturday

8:00 AM

-

4:00 PM
Access Hours
Sunday - Saturday

6:00 AM

-

9:00 PM
| Size | Unit Details | Price | |
| --- | --- | --- | --- |
| | Self-Storage, Bonus, Interior, Climate, Elevator | | |
| | Self-Storage, Bonus, Interior, Climate | | |
| | Self-Storage, Interior, Climate, Elevator | | |
| | Self-Storage, Bonus, Interior, Climate, Elevator | | |
| | Self-Storage, Interior, Street-Level, Climate | | |
| | Self-Storage, Bonus, Interior, Climate, Elevator | | |
| | Self-Storage, Bonus, Interior, Climate | | |
| | Self-Storage, Bonus, Interior, Climate | | |
| | Self-Storage, Bonus, Interior, Climate, Elevator | | |
| | Self-Storage, Bonus, Interior, Climate | | |
| | Self-Storage, Bonus, Interior, Climate, Elevator | | |
| | Self-Storage, Bonus, Interior, Climate, Elevator | | |
| | Self-Storage, Bonus, Interior, Climate | | |
| | Self-Storage, Bonus, Interior, Climate, Elevator | | |
| | Self-Storage, Bonus, Interior, Climate | | |
| | Self-Storage, Bonus, Interior, Climate, Elevator | | |
| | Self-Storage, Bonus, Interior, Climate, Elevator | | |
| | Self-Storage, Bonus, Interior, Climate | | |
| | Self-Storage, Bonus, Interior, Climate | | |
| | Self-Storage, Bonus, Interior, Climate, Elevator | | |
| | Self-Storage, Bonus, Interior, Climate, Elevator | | |
| | Self-Storage, Bonus, Interior, Climate | | |
| | Self-Storage, Bonus, Interior, Climate, Elevator | | |
| | Self-Storage, Bonus, Interior, Climate | | |
| | Self-Storage, Bonus, Interior, Climate, Elevator | | |
| | Self-Storage, Bonus, Interior, Climate | | |
| | Self-Storage, Bonus, Interior, Climate, Elevator | | |
| | Self-Storage, Bonus, Interior, Climate, Elevator | | |
| | Self-Storage, Bonus, Interior, Climate | | |
| | Cell Tower, Bonus, Interior, Climate, Elevator | | |
| | Self-Storage, Bonus, Interior, Climate | | |
| | Self-Storage, Bonus, Interior, Climate, Elevator | | |
| | Self-Storage, Bonus, Interior, Climate, Elevator | | |
| | Self-Storage, Bonus, Interior, Climate, Elevator | | |
| | Cell Tower, Bonus, Interior, Climate, Elevator | | |
| | Self-Storage, Bonus, Interior, Climate, Elevator | | |
| | Self-Storage, Bonus, Interior, Climate, Elevator | | |
| | Climate Controlled, Bonus, Interior, Climate | | |
| | Cell Tower, Bonus, Interior, Climate | | |
| | Self-Storage, Bonus, Interior, Climate, Elevator | | |
| | Self-Storage, Bonus, Interior, Climate | | |
| | Self-Storage, Bonus, Interior, Climate, Elevator | | |
| | Self-Storage, Bonus, Interior, Climate, Elevator | | |
| | Self-Storage, Bonus, Interior, Climate, Elevator | | |
| | Self-Storage, Interior, Street-Level, Climate, Level | | |
| | Self-Storage, Bonus, Interior, Climate, Elevator | | |
| | Self-Storage, Bonus, Interior, Climate | | |
| | Self-Storage, Bonus, Interior, Climate, Elevator | | |
| | Self-Storage, Bonus, Interior, Climate, Elevator | | |
| | Self-Storage, Bonus, Interior, Climate, Elevator | | |
| | Self-Storage, Bonus, Interior, Climate, Elevator | | |
| | Self-Storage, Bonus, Interior, Climate | | |
| | Self-Storage, Bonus, Interior, Climate, Elevator | | |
| | Self-Storage, Bonus, Interior, Climate, Elevator | | |
| | Self-Storage, Bonus, Interior, Climate, Elevator | | |
| | Self-Storage, Bonus, Interior, Climate, Elevator | | |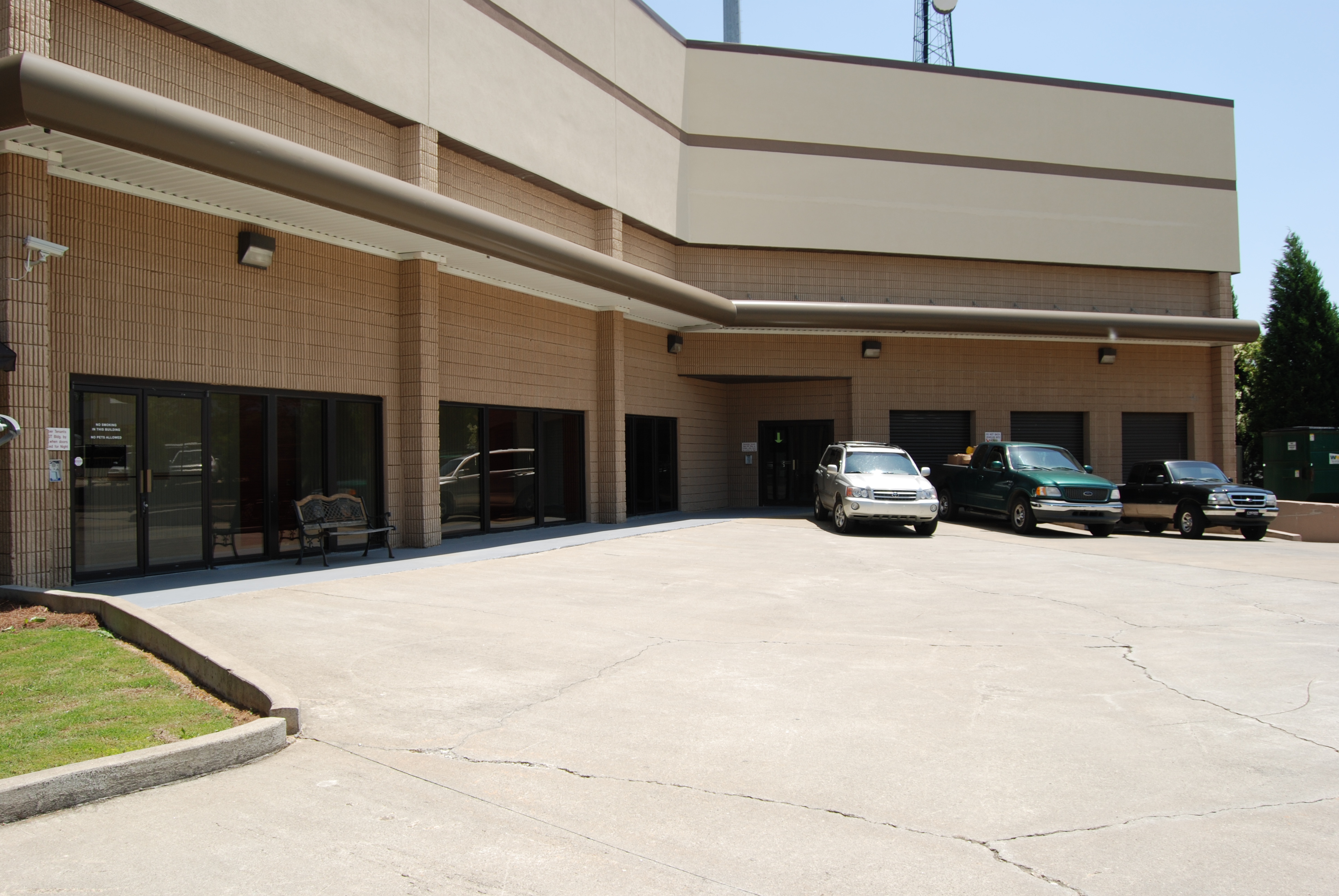 Self Storage Units in Marietta, GA 30068
Your Extra Attic - Lower Roswell Georgia is able to accommodate the diverse needs of our community with climate controlled units in a variety of sizes. Our climate controlled units are ideal for those who plan to store their environmentally sensitive items long-term. We also offer uncovered parking spaces for those in need of a place to store RVs, boats, and other types of vehicles.
No matter what items you store, your belongings will always be safe and secure inside of our facility. We've invested in a state-of-the-art security system including controlled gate entry and 24 hour video surveillance. Our on-site manager and security act as a more personal form of security since they monitor the property 24/7 in addition to our video surveillance.
Rely on us to make your storage experience stress and hassle-free. Purchase boxes, tape, mattress covers, and other essential moving supplies from the office and rent a U-Haul for easy transport. To make the move-in or out much easier, use our dollies, carts, ramp, and wide drive-up aisles.
Check Out What Our Customers Are Saying on Google
"
"
Caty Loomis
on 06/12/2020
Very easy u-haul rental!! Able to do it all online.
"
"
Meme Roberts
on 11/29/2019
Meme W. The staff is great and the facility is always clean.
"
"
Ryan Thomas
on 01/19/2019
These guys are super personable and friendly. Husband and wife owned - very fair and knowledgeable. Would definitely recommend
Check Out What Our Customers Are Saying
Your Extra Attic - Lower Roswell is easily accessible via Johnson Ferry Road, WoodLawn Drive, Terrell Mill, Delk Road, and Riverside Drive. Our facility is 5 minutes from Parkaire Mall, Marietta Ice Center, CVS, and 3 minutes from Dickerson Middle School. We're proud to serve Cobb County with convenient and affordable storage solutions.
Follow Roswell St NE and Lower Roswell Rd

Head south on W Park Square toward Whitlock Ave NW

Turn left onto S Park Square NE

Continue onto Roswell St NE

Slight right onto Lower Roswell Rd

Use the middle lane to turn left to stay on Lower Roswell Rd

Slight right

Slight right onto Lower Roswell Rd

Turn right

You've arrived at Your Extra Attic - Lower Roswell Georgia
Head south on Johnson Ferry Rd toward GA-120 E

Slight right onto Woodlawn Dr NE

Turn left onto Lower Roswell Rd

Turn right

You've arrived at Your Extra Attic - Lower Roswell Georgia
Head south on Canton St toward Alpharetta St/Magnolia St

Continue onto N Atlanta St

Turn right onto GA-120 W

Turn left onto Willeo Rd

At the traffic circle, take the 2nd exit onto Lower Roswell Rd

Turn left

You've arrived at Your Extra Attic - Lower Roswell Georgia
Head west on Bridges Creek Trail NE toward Vernon Woods Dr NE

Turn right onto Vernon Woods Dr NE

Turn right onto Cherry Tree Ln NE

Turn left onto Abernathy Rd NE

Continue onto Johnson Ferry Rd

Use the left lane to turn left onto Lower Roswell Rd

Turn left

You've arrived at Your Extra Attic - Lower Roswell Georgia