Your Extra Attic Johns Creek, LLC
1715 Peachtree Pkwy Cumming, GA 30041
(770) 796‑4805
Office Hours
Sunday
Closed
Monday - Friday

9:00 AM

-

6:00 PM

Saturday

8:00 AM

-

4:00 PM
Access Hours
Sunday - Saturday

6:00 AM

-

9:00 PM
| Size | Unit Details | Price | |
| --- | --- | --- | --- |
| | | | |
| | Climate Controlled, Interior, Climate | | |
| | | | |
| | | | |
| | Climate Controlled, Interior, Street-Level, Climate | | |
| | | | |
| | Self-Storage, Drive-Up, Street-Level | | |
| | | | |
| | | | |
| | Self-Storage, Drive-Up, Outside-Level | | |
| | Climate Controlled, Interior, Street-Level, Climate | | |
| | | | |
| | Climate Controlled, Interior, Street-Level, Climate | | |
| | | | |
| | | | |
| | | | |
| | | | |
| | Climate Controlled, Drive-Up, Street-Level, Climate, Inside-Level | | |
| | Climate Controlled, Drive-Up, Street-Level, Climate | | |
| | Self-Storage, Drive-Up, Street-Level | | |
| | Self-Storage, Drive-Up, Street-Level | | |
| | Climate Controlled, Interior, Street-Level, Climate | | |
| | Climate Controlled, Interior, Street-Level, Climate | | |
| | RV-Boat-Vehicle-Parking, Outside-Level | | |
| | Climate Controlled, Interior, Street-Level, Climate | | |
| | Self-Storage, Drive-Up, Street-Level | | |
| | Climate Controlled, Rollup, Interior, Street-Level, Climate | | |
| | | | |
| | Self-Storage, Drive-Up, Street-Level | | |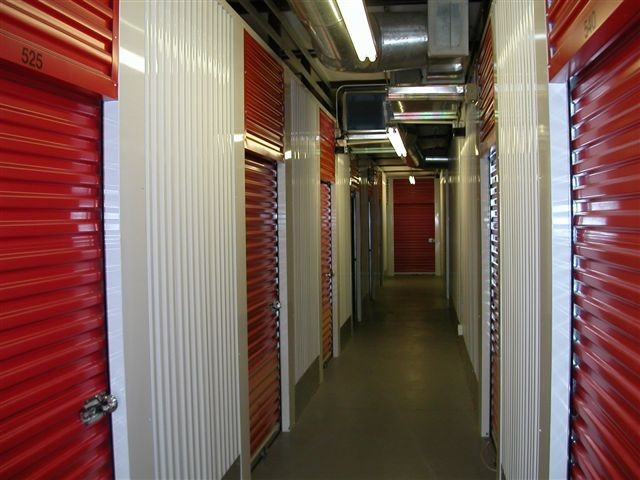 Self Storage Units in Johns Creek, GA 30041
Your Extra Attic - Johns Creek Georgia offers a wide range of valuable facility features and amenities to make your storage experience one to never regret. Choose a climate controlled unit if you plan to store electronics, wine, furniture, household appliances and other weather sensitive items. A non-climate climate controlled unit is best for those who intend to store bulk or boxed items that aren't susceptible to damage. We also offer uncovered parking spaces for those in need of a place to store RVs, boats, and other types of vehicles.
Keeping your belongings safe and secure is one of our main priorities. We've invested in the best security features such as controlled gate entry, 24 hour video surveillance, on-site manager, and security who monitor the property at all times.
To make the move-in or out much easier, use our dollies, carts, ramp, and wide drive-up aisles. We also offer affordable U-Haul truck rentals, boxes, tape, mattress covers, and other moving supplies available for purchase at the office.
Check Out What Our Customers Are Saying
"
"
Saul Alvarez
on 08/27/2019
This is my third time renting a unit from your extra attic johns creek and every time I get great customer service, never had a problem and the property is kept very clean, I also rented u-haul trucks and trailers from them and is always been a great experience
"
"
Deb and the team have continually gone out of their way to ensure that the unit selection matches my needs. The grounds are always lit, clean and easy to navigate. The site is easy to get in and out of on 141 and the controlled access has always been functional. Great place to store your stuff!!
"
"
I reserved a Uhaul truck on Uhaul.com. Uhaul changed my pickup location and didn't let me know. I called Your Extra Attic and they helped me locate my pickup location and gave me the phone number. I picked up the truck at the alternate location but they did not have some supplies I needed. The people at Your Extra Attic again helped me out in locating and providing what I needed. I really appreciate the extra effort on their part - they were helpful, patient and generous. I truly appreciate their help on a very hectic afternoon.
Packing tape trailer hitch rent truck certified dealer. Large aisle ground floor park here. 24-hour access for your crates. Closet space room in your driveway. Your document storage safe clean happy secure. Priceless family keepsakes grandmother's ashes. Surveillance resident manager free lock with unit. Self storage self storage self storage facility unit garage shelf attic space. Call us today solution packrat hoarders rejoice!
Facility Amenities
RV, Car, and Boat Parking
Head southwest on Morgan Hill Ct toward Groomsbridge Rd

Turn left onto Groomsbridge Rd

Turn left onto Grove Point Rd

Turn left onto GA-141 N/Medlock Bridge Rd

Turn right

You've arrived at Your Extra Attic - Johns Creek Georgia
Follow W Courthouse Square to GA-20 E

Head west toward W Courthouse Square

Turn left onto W Courthouse Square

Turn left onto GA-20 E

Get on GA-400 S/US-19 S

Turn right onto GA-20

Turn right to merge onto GA-400 S/US-19 S

Follow GA-400 S/US-19 S and GA-141 S

Merge onto GA-400 S/US-19 S

Take exit 13 for GA-141 toward Norcross

Use the left 2 lanes to turn left onto GA-141 S

Make a U-turn

Turn right

You've arrived at Your Extra Attic - Johns Creek Georgia
Drive from Windward Pkwy, McGinnis Ferry Rd and Old Alpharetta Rd to Forsyth County

Head east on Academy St toward Manning St

Continue onto Webb Bridge Rd

Use the left 2 lanes to turn left onto North Point Pkwy

Turn right onto Windward Pkwy

Turn left onto Union Hill Rd

Turn right onto McGinnis Ferry Rd

Turn left onto Old Alpharetta Rd

Turn left onto GA-141 N

Turn right

You've arrived at Your Extra Attic - Johns Creek Georgia
Drive from GA-20 W and Windermere Pkwy to Forsyth County

Head northwest on W Broad St NE toward Level Creek Rd

At the traffic circle, continue straight to stay on W Broad St NE

Turn left onto GA-20 W/Cumming Hwy NE/Nelson Brogdon Blvd

Slight left toward Windermere Pkwy

Use any lane to turn left onto Windermere Pkwy

Continue onto Mathis Airport Pkwy

Turn right onto Bagley Rd

Turn right onto GA-141 N

Turn right

You've arrived at Your Extra Attic - Johns Creek Georgia